A slew of dynamic Australian companies are selling cutting-edge devices into allied defence forces around the world.
This special report looks at progress on building up Australia's defence following the strategic review.
DefendTex CEO Travis Reddy calls his Drone 40 the Lego of auto-ammunition. It's far more than that. The apparatus can launch weapons and other tools such as cameras and even smoke. It can be used on its own or in a swarm and can put soldiers out of the enemy's reach.
It's just one of a number of cutting-edge devices being sold into allied defence forces around the world by a slew of dynamic Australian companies.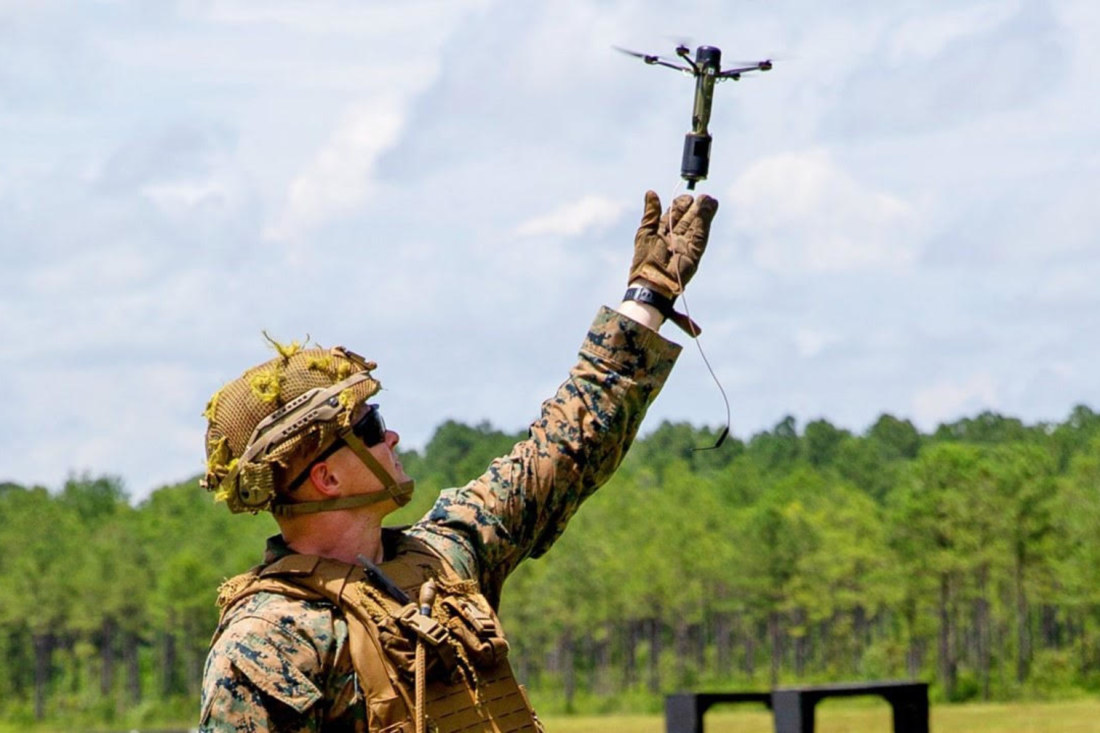 "The Drone 40 comes out of a grenade launcher like a normal grenade, then it opens up into a quadcopter that can fly 15 kilometres to the target. It can hover above a target and we can call it back or track moving targets. Four or five people can put them in the air so they move as a single unit," says Reddy.
"Soldiers can sit on a hill and engage targets out to 15 kilometres, greater than the range of a battle tank. It massively increases the lethality and survivability of soldiers because it keeps them beyond the range of enemy weaponry. You can plug and play whatever effect you need on the battlefield," he says.
DefendTex started life as research organisation developing new technology for the Australian Defence Force, concentrating on asymmetric warfare, which involves conflict between two armed forces of different military strengths. "It allows us to expand our capability on the battlefield, as if we had more people," says Reddy.
This is important because potential adversaries across the region have much larger defence capabilities than Australia. "So we have to find a way to deter and, if needed, defeat a numerically superior adversary," he says.
The Drone 40 is DefendTex's most advanced piece of technology. But it has also developed rocket-propelled grenades, novel types body armour and other classified projects. Reddy says it is Australia's most successful company in terms of research and development for the ADF and received 16 contracts from the former Defence Innovation Hub, now superseded by the Advanced Strategic Capabilities Accelerator.
DefendTex has offices in the US and UK, which is its largest market. It also works with allied defence forces such as Canada, Japan and New Zealand. Thousands of Drone 40s are already in use across other defence forces and Reddy hopes it will one way find its way back to the ADF.
In fact, innovation was one of the six focus areas identified in the Defence Strategic Review, which acknowledged a need for better mechanisms to connect innovative technologies to our defence force's capabilities, including engaging Australian industry in this process.
Emerging technologies
Professor Emily Hilder, interim head of the ADF's new $3.4 billion Advanced Strategic Capabilities Accelerator (ASCA), says innovation is key in achieving asymmetric effects.
"Our focus is to bring new and better capabilities to our military and accelerate the development and delivery of the ADF's capabilities through innovation."
ASCA's formation is part of the federal government's pre-election commitment to establish an advanced strategic research agency, similar to the US's Defense Advanced Research Projects Agency, which is part of the US Department of Defense. The US research and development agency is charged with developing emerging military technologies for the nation. ASCA differs from the US agency in that it is an accelerator, rather than a research agency, which is an important distinction.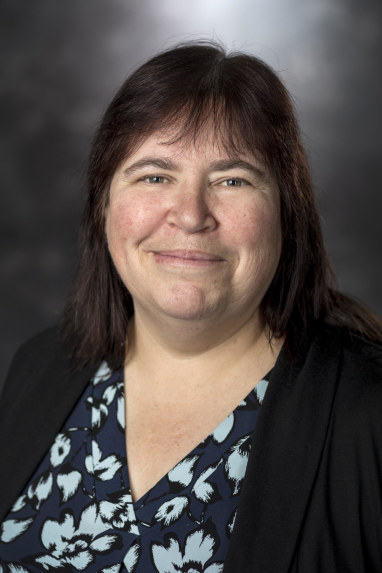 Hilder says the accelerator's initial priority is to identify clearly defined problems the ADF needs to solve. "It means when we bring people from industry in to work with ASCA, they know they are working on a problem we really need a solution for, from the start."
"The key here is linking innovation through to the acquisition [of technologies], through to capability and ultimately through to export opportunities for Australian businesses. It's a coordinated and centralised approach."
QuantX is another emerging business in the defence sector that's already having significant influence on Australia's capabilities. It has developed a precision clock, known as the Cryoclock that is 10,000 times more precise than other technology. The tech is being applied to Australia's over the horizon radars that monitor the top of Australia for unidentified sea and air threats.
With its partner BAE Systems, QuantX has been commissioned to develop and manufacture the Cryoclock technology as part of the upgrade of the Jindalee Over the Horizon Radar, allowing the radar network to see smaller objects with higher clarity.
"The Cryoclock is world-leading technology being installed onto Australia's surveillance system, which is already envied by the world," says executive director and general manager Martin O'Connor.
The Cryoclock technology has recently reached product design acceptance, which has been the result of four years of development.
QuantX Labs is also developing new quantum clock technology to be launched into space to provide navigation and timing signals as an alternative to GPS technology.
Mobile power plants
Turning to new technologies with the potential to be used in the field, ecoJet Engineering is developing micro turbines for power generation. Its devices provide up to 27 kilowatts of continuous electrical power.
"There's more and more demand for reliable electricity in the field. What we make complements or replaces existing diesel generators, but is quieter and more efficient. They are also fuel flexible, so they can run on diesel, petrol, kerosene or even hydrogen. You can also use multiple units to build a scalable grid in a matter of minutes," says director of engineering and products, James Kim.
It's still early days for the business, but the devices are designed to be used as a versatile power generation solution in the army and broader ADF.
Local emerging defence tech firms are also engaging with defence forces around the world. AeroATLAS, for example, has technology that calculates an aircraft's weight and centre of gravity, to support the ongoing stability and safety of a flight.
"In civil aviation, this is integrated into airport checking systems and teams of ground handlers provide that information to the pilot," says Gennaro DeMarco, aerospace engineer at defence professional services firm Ascent and the brains behind AeroATLAS.
Conversely, in military aviation, pre-flight tasks and calculations are done on portable electronic devices, which is a complicated, time-consuming and hazardous process.
"Planes are taking on fuel mid-flight and dropping weapons. Plus crew are moving up and down the airframe and people are jumping off the back of the plane. So weight and balance considerations become a lot more complicated," says DeMarco.
Simply adapting civilian tools to a military context isn't always the best solution, because they can't account for what happens on military planes without costly modifications to the civilian software.
AeroATLAS's technology is understood to be a first-of-its-kind technology. Ascent is in discussions to sell it to the US and Italian defence forces, among others.
Interoperability is the challenge at the moment – how to make the tech defence-force agnostic. So no matter which plane or military uses it, it will work as soon as it's switched on.
It's likely more up-and-coming local defence businesses will emerge as the DSR's recommendations are put in place.
https://www.afr.com/policy/foreign-affairs/new-tech-keeps-soldiers-out-of-the-line-of-fire-20230807-p5dujl